Bootstrapskin 1.0
---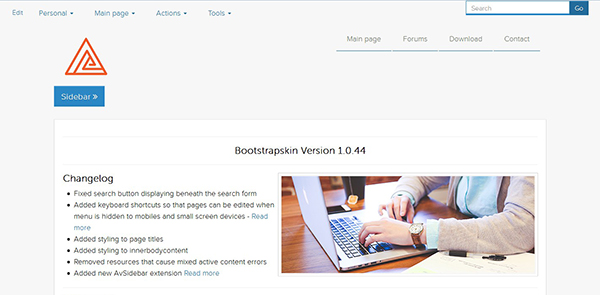 Beautiful Mediawiki skins to give your wiki a stunning, unique look with incredible functionality.
Our latest skins and extensions are created using fully responsive design techniques and features to look their absolute best on all devices.
We utilize incredible optimization features and take advantage of the latest web technologies to help make your wiki and content blazingly fast.
Explore the latest in-depth documentation and information concerning all Anthom products.
---
Bootstrapskin 2.0
---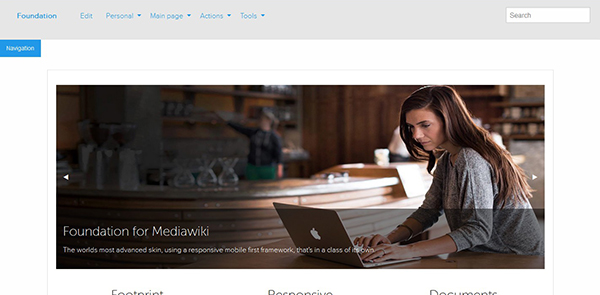 An advanced mobile-first skin with enterprise level functionality
Our enterprise level skin, a firm favourite with corporates, includes; an Android App, Editor toolbar, Auto content translation Auto footer links and the ability to Hide content from non-members.
Featuring a versatile and diverse catalog of copy & paste components, extra extensions and guides that will enrich your site content. Besides including brand new extensions only available with 2.0, we've also restyled some of our custom components, to provide more design options.
---